The Holiday Inn Express was a hotel in Culeston where James' team stayed one night after the assault and destruction of Trinity Facility.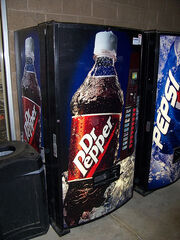 Rooming arrangement
Edit
Ryu Kagetora had his own room, but Kiara later came and slept with him.
The hotel was one of the few locations visited by James' team that was not destroyed or damaged in any way.
The first four sex scenes in all of Darwin's Soldiers (Aydin/Aimee, Shelton/Shakila, Neku/Hailey, Kiara/Kagetora) occured during the one night in this hotel.
Appearances
Edit
Ad blocker interference detected!
Wikia is a free-to-use site that makes money from advertising. We have a modified experience for viewers using ad blockers

Wikia is not accessible if you've made further modifications. Remove the custom ad blocker rule(s) and the page will load as expected.